If you're just getting started or are considering starting an exterior cleaning business and need help getting it off the ground, you've come to the right place. This article is full of helpful tips and resources that can help you start and grow your trade! From Facebook groups and books to online courses and professional coaching, you are sure to find the help and guidance you need. Let's get started.
Guides & Books for Pressure Washing Businesses
Need some guidance on actually getting started? Pressure Washing 101 Guide: How to Start Your Business by Heath Felps provides tips on the basics of running a business, setting your rates, marketing your services, following industry best practices on cleaning techniques, and more. This book is a highly rated resource for all new exterior cleaning professionals trying to get their foot in the door in this competitive and profitable industry.
Sign Up for Pressure Washing Courses!
If you're looking for courses on the industry's best practices, be sure to check out Spray Wash Academy's courses by Raymond Burke. They offer in-person and online courses on proper roof cleaning techniques and can help give you a leg up in this competitive industry. 
There are several things you as the business owner need to consider in order to provide your customers with the best possible service. These classes will go into detail on chemical ratios, how to protect your customers' landscapes and plants from damage, and proper cleaning methods for a variety of roofing materials including metal and TPO.
If you're interested in their online courses, visit their website today. Browse their course offerings, make your purchase, and log in to begin! You can complete these courses on your own time and at your own pace. Amp up your industry knowledge with Spray Wash Academy!
Power Washing Facebook Groups
Now, let's talk Facebook groups. 
You can find dozens of helpful groups that can provide valuable tips and advice from real professionals, some who have been in the industry for decades! The top groups we recommend joining are:
Find tips on general pressure washing techniques and methods from professionals like you looking to grow their trade.
Learn techniques for the exterior cleaning, roof washing, power washing, and soft washing industries.
Our Facebook group provides help on both SEO and Google AdWords for power wash companies. We want to empower our members to dominate their local markets with powerful SEO, web development, and PPC advertising. We encourage members to share their creative ideas for the benefit of the group!
Conquer is a home service consulting and coaching company that offers practical tips for entrepreneurs on work/life balance, implementing business systems, leveraging software to improve efficiency, setting goals, and more. This group can give you the extra push you need to stay motivated as you get your new company off the ground.
What Can Conquer Do for You?
Automate, Grow, Sell
Conquer is more than just an online coaching platform. It provides a complete roadmap for entrepreneurs to succeed in their career goals. As a member, you have access to more than 170 documented systems that you can use, over 10 hours of training videos, weekly group check-ins to help you stay productive and motivated, monthly one-on-one calls with your very own Conquer coach, access to membership events, and access to their members-only forum.
Find courses on how to boost your sales, hire loyal and hardworking employees, minimize employee turnover rate, scale and automate your business, skyrocket revenue, and more with Conquer's professional coaches!
Google Ads & Conquer: The Dynamic Duo
At Power Wash Bullies, we have the exciting opportunity to work directly with some of Conquer's clients and manage their Google AdWords campaigns. Every single Conquer client that we've had the chance to build Google Ads for has grown their business to $1 million within just two years on average! 
If you're looking to grow your trade at exponential rates, consider booking a free consultation with both Conquer and our team at Power Wash Bullies. Our combined services can give you the push you're looking for. Book a free consultation with us today!
Hire a Power Washing Coach Today
Two excellent coaches who can help you get your business off the ground and grow it to a lead-generating machine are Joshua Taylor and Brandon Vaughn.
Taylor is the CEO and Founder of EcoTek Power Wash, a top-rated pressure wash and house wash company that serves the DC, Maryland, and Virgina (DMV) area. He has scaled his business from $250k/year to over $1.3m/year, learning firsthand the ins and outs of what it takes to grow your small business into a lead-generating powerhouse. As a Conquer coach, Taylor helps entrepreneurs do the same with their trades. You can reach out to him directly on Facebook!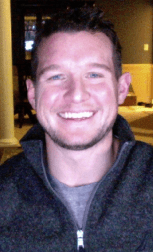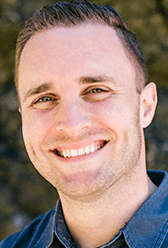 Vaughn is an excellent career coach with a proven track record of helping entrepreneurs just like you improve their productivity and grow their businesses! He has scaled a small service company from $8k/month to a little under $500k/month and has a real passion for productivity and scaling businesses that work for YOU. 
As the CEO of Conquer, Vaughn brings that passion to every client he has the pleasure of coaching. He loves helping small businesses systemize their processes and develop a positive company culture where employees can do their best work. Reach out to him today on Facebook!
Grow Your Power Wash Business
It's time to get started growing your business and reaching your career goals. There are a variety of resources out there to give you the boost and motivation you need. From books, online and in-person courses, career coaches, and Facebook groups, the options are endless. 
At Power Wash Bullies, our mission is to help pressure wash professionals boost their leads and increase sales with powerful SEO and pay per click advertising through Google Ads. Our clients can attest to our passion for providing marketing services that WORK and producing exciting results. Why not schedule your free consultation with us today? We'd be happy to help you!